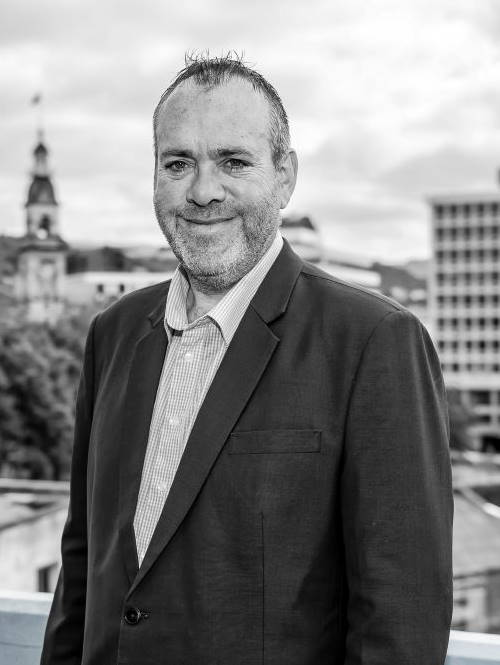 Adam Binns

BSc (Hons) MRICS ANZIV SPINZ 
Director | Registered Valuer and Chartered Surveyor


Adam has worked in the property profession since leaving school in 1988 and has experience in a wide range of areas including valuation, consultancy, property investment, lease management, property disposal / acquisition and property portfolio / asset management.

He has a First Class BSc (Hons) degree in Land Management from De Montfort University in England, is a Professional Member of the Royal Institution of Chartered Surveyors, an Associate of the New Zealand Institute of Valuers and Senior Member of the Property Institute of New Zealand.

Adam is a past President of the New Zealand Institute of Valuers which is the profession's national governing body, as well as being a past Director of the Property Institute of New Zealand and former member of PINZ's Finance, Audit and Risk Committee.

Away from work, Adam loves music and sport. He is the bass player in a rock band which plays regular gigs around Dunedin and releases the occasional record. He is a keen Otago Volts and Sparks cricket supporter in the summer and a regular Otago / Highlanders rugby supporter when it gets cold. Adam has supported Burnley FC since he was a boy, knows his way around a Canon EOS 1D camera and has a love of hats.
adam.binns@quantify.nz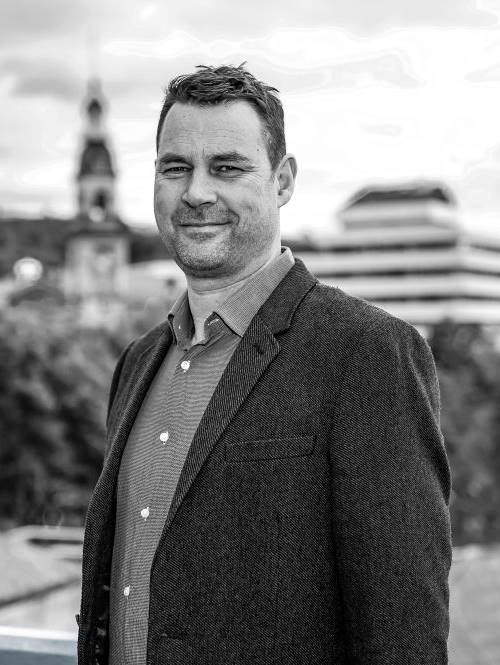 Chris Scott
BSc BA GDip BS Urb Val MPINZ 
Associate Director | Registered Valuer

Chris is born and bred in Dunedin with strong connections to Wanaka. After an extended OE in London and Melbourne he settled in Dunedin. He holds Bachelor of Arts and Science Degrees from University of Otago and subsequently a Graduate Diploma in Business Studies in Urban Valuation from Massey University.

He is involved in a wide range of valuations/advisory work focusing on Dunedin CBD and fringe commercial valuations as well as wider Dunedin industrial and insurance valuations.  He is keenly interested and involved with the residential investment property market having built and renovated homes in Dunedin and Central Otago.

Chris commenced work with Quantify Consulting Limited in 2017 as a graduate and achieved full registration as a Valuer in 2020. He is a member of the Property Institute of New Zealand and has served on the Board of the Dunedin Branch since 2017.
chris.scott@quantify.nz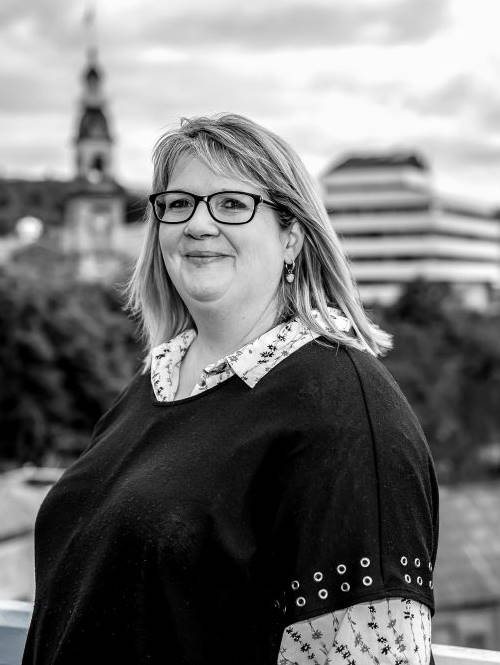 Lynne Binns
Office/Finance Manager

Lynne deals with the administrative and financial aspects of the firm, in addition to providing secretarial support to the valuers to keep them on track, thereby ensuring the smooth day to day running of the office.

She has over 30 years of administration / PA experience having worked in numerous property organisations over the years, including Knight Frank in central London, and has also worked in administration roles within the education, legal and sports sectors including working in Leicester City Football Club's personnel department.

When she's not juggling work, school pickups and sports practices for her boys, Lynne loves music and enjoys going to gigs, watching local and international bands. She likes to get lost in a good book when the opportunity arises, and also enjoys watching sport, especially rugby and cricket.
lynne.binns@quantify.nz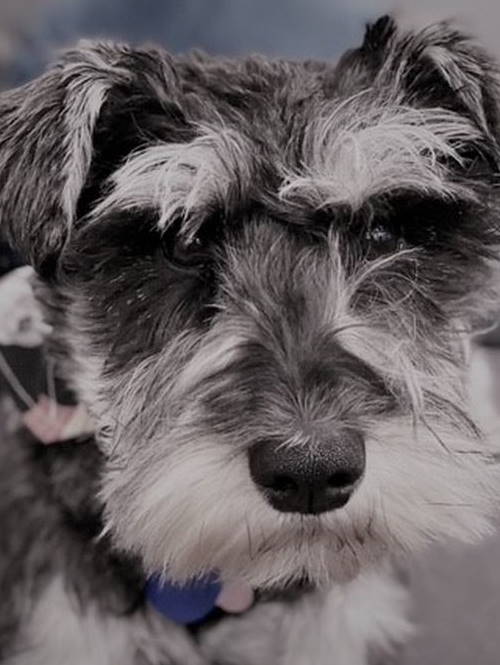 Rosie
Office Assistant

Rosie has been a member of the Quantify team since February 2021 and is our chief meeter and greeter/security officer.

Her main responsibilities are to lounge around on the Reception Office sofa looking cute, and to leap into action when visitors arrive. She is very enthusiastic about her work and takes it extremely seriously, ensuring that she completes her duties with the attention to detail that would be expected of a Quantify staff member (you have been warned).

Please feel free to stop by and say hello so she can prove she is worth the money we are not paying her.